GCBO December E-news

December, 2015
Holiday Sale and Open House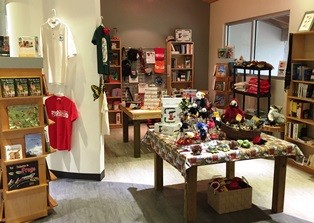 Friday & Saturday, December 4 & 5
Shop from 10:00 to 5:00pm
299 Hwy 332 West, Lake Jackson
Please join us for our annual Open House & Holiday Sale at our GCBO headquarters in Lake Jackson. Nature gifts for all ages at great prices and some yummy Christmas treats to eat as well. It's a Tax Free Day and members also received their regular 10% discount on top of that! A savings of 18% while still contributing to bird conservation programming. You can also come by and pay for your Experiences Auction item so you'll be ready to put it under the tree.
Can't get by our store? You can still support GCBO while you shop at no cost to you. When you order online from Amazon, please order through Amazon Smile and indicate GCBO as your charity of choice. A percentage of your purchase will be donated to GCBO! For information visit Amazon Smile online.
Join GCBO in Cuba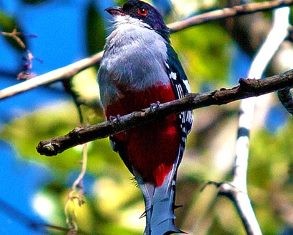 Join GCBO executive director Chris Eberly for an 11 day, 10 night birding tour in the Jewel of the Caribbean - CUBA! GCBO and Environmental Adventure Company have partnered to put together a special trip for GCBO members ONLY that will take you to visit the incredible variety of habitats and birds found in Cuba. 372 species of birds are found in Cuba including 26 endemics. Master birder Arturo Kirkconnell, the curator of the National Museum of Natural History of Cuba will lead the tour. Arturo has been leading birding tours in his native Cuba since 1988 and is the most sought after guide in the country. This tour is limited to 12 people so don't delay - sign up today! Information for this tour can be found on the EAC website.
If you can't make this tour, don't fret. We plan to do another one in October that will include a visit to our site partner Guanahacabibes during their fall birding festival.
Check Out Our Experiences Auction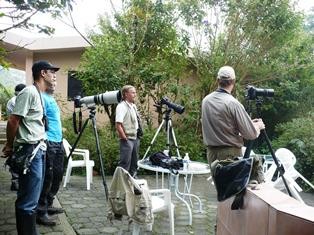 Haven't you started your holiday shopping yet?! Wondering what to get that special someone? We have just the answer. Our Experiences Auction runs until Friday, December 4th. You can buy that special person a once in a lifetime experience. From a trip to see Whooping Cranes to a guest stay at private ranch, there is something for everyone and none of these items can be bought in a store. Bid now!
Meet Mike & Sue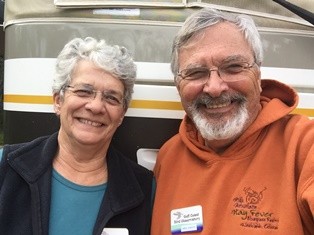 We have new RV volunteers! Mike and Sue Knipik arrived in early November and they haven't stopped working since they got here. The Knipiks retired from the Department of Defense in 2003 and decided to sell their house and do some traveling while they were still able. Their experiences on the road include campground hosting and management as well as self storage management. They are now semi-full time RVers having bought a house in Colorado. We are so happy to have them aboard the GCBO team!
We Have a New Website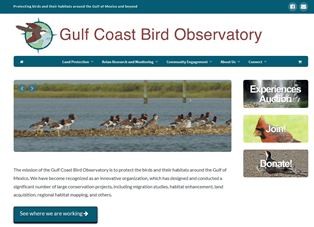 If you haven't done so yet, please go online and check out our new website! It's all redesigned with new functionality and great information about GCBO.
End of Year Appeal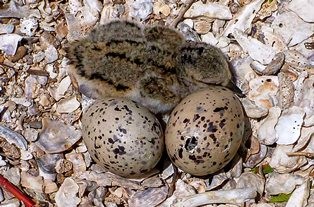 While the financial market downturn impacted foundation and corporate giving, your generous financial support in 2015 kept our passion for conservation surging, allowed vital research and monitoring projects to continue, and secured important habitat for birds! We are well-positioned to build on our ongoing work, and area also poised to launch into new and innovative conservation and education programs. We are excited to have seed money from a local Ford dealer that will give us $5,000 toward the purchase of a used fleet pickup truck with towing package, and an anonymous donor who has pledged $5,000 toward the purchase of a boat and trailer. Having our own boat will open the door to opportunities. Your unrestricted gift will help us raise the additional funds ($7,000 for a truck, $20,000 for a boat) we need to become self-sufficient in our coastal and estuarine research and monitoring programs!

GCBO Wish List
We still have a few more items on our list. Can you help us out? Take a look and see if you can donate any of these items. We will be happy to provide you with a tax donation letter for your efforts! Thanks so much.
- adjustable Purple Martin house pole
(we have a house)
- small air compressor
- refrigerator for field office
- volunteer willing to be trained and
assist with grounds mowing
Our Field Office Looks Fabulous!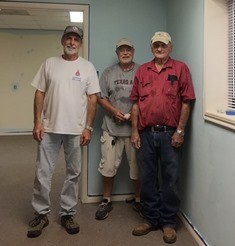 The former GCBO offices have been repurposed to a Student Intern Field Office thanks to the dedication and hard work of Tom Taroni, team leader, Sam Dufilho, Billy Heck, and Jimmy Salinas. The walls were stripped and painted, hard surface floors were stripped, sealed and resurfaced, carpet was cleaned, ceramic tile laid in the bathroom, wood base board was routed, painted and installed eliminating the unsightly vinyl, glued-on base board, roof leaks fixed, ceiling tiles replaced, and furniture donations picked up. For those of you that visited GCBO when we were working out that building, you would not recognize it! It is so clean and fresh and comfortable. Thank you guys for a great job!
Monthly Bird Banding at GCBO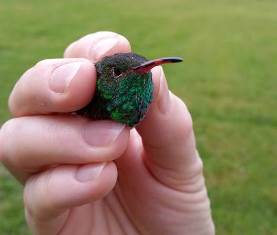 Buff-bellied Hummingbird, photo by Brooks Short
It's December! The woods and fields are full of sparrows, kinglets, and winter warblers. Last month we caught this snazzy young male Buff-bellied Hummingbird. Come see what turns up in the nets. Bird banding will be on Saturday, December 19 from 8:00 until noon. Remember, the birds get up early so the earlier you are here the more you'll see. Seeing birds in the hand is a great way to get kids young and old excited about wildlife. See the map on our webpage for directions or use your GPS to take you to 299 Hwy 332 West, Lake Jackson, TX.