HAVE YOU PURCHASED YOUR EXPERIENCE YET?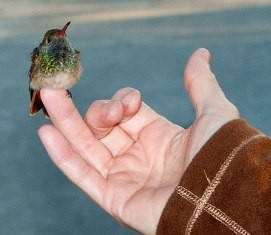 We've added yet more items to our auction! You can get a personal tour of wild Whooping Cranes with GCBO Conservation Science Director Dr. Felipe Chavez or have a private hummingbird banding experience at your house with GCBO Avian Conservation Biologist Dr. Susan Heath. If those don't excite you, how about a two-day workshop at the Cape May Bird Observatory in New Jersey! Still don't have your interest? Check out any of the other items still up for bid. There's only one week left - better hurry!
This auction will close at noon on
Friday, December 4th.
You can pay using paypal or come by GCBO on Friday or Saturday, December 4-5 for our Holiday Sale and Open House, pay for your auction item, and pick up those special gifts you need for your birdy friends.
REMEMBER - All purchases help support GCBO Conservation Programs!