HELP US

CHANGE MINDS

THROUGH OUR DONORLANDING CHALLENGE--EVERY DOLLAR UP TO $10,000 WILL BE MATCHED ONE-TO-ONE!
We're 61% there!
SAVE THE DATE!
(LAST) WRITES OF SPRING
LITERARY FESTIVAL
COMING JUNE 22

Ralph Angel
Alan Birkelbach

Will Clarke

Owen Egerton
Kathleen Kent
Joyce King

Ronald Moore
Karla K. Morton
Poetry Society of Texas

R. Flowers Rivera
Jill K. Sayre

William Wenthe
and OTHERS

IN DALLAS & ADDISON
SPONSORED BY VITRUVIAN PARKVOLUNTEERS NEEDED! Please email here if you can help!
_____________________________
TWO writing contests, one
for students under 18, and the other for Seniors, 50 and older.
Prose or Poetry. No longer than two double-spaced pages.
Winners will be announced at the Last Writes of Spring, Sunday, June 22.
Submissions must be received
_____________________________
_______________________________________
Partnership Programs
The Mayborn Conference Returns!
IF YOU'RE SERIOUS ABOUT PURSUING A WRITING LIFE, SUBMIT AN ESSAY, REPORTED NARRATIVE, OR MEMOIR TO THE MAYBORN CONFERENCE BEFORE JUNE 13 FOR THE CHANCE TO WIN $3,000 AND A PUBLISHING CONTRACT
Learn more at
http://www.themayborn.com/writing-competition
_______________________________________
Ongoing Weekly
Mondays
WRITE - IN
with Robin Yaklin
The Writer's Garret--10809 Garland Road
(enter door on the left)
NEXT WRITE-IN
Monday
June 9 at 6:30 PM

Bring your laptop and writing project
and sit with other writers to drive your writing for the rest of the week!
(Not a workshop--just you writing on your own, with the support of others nearby).
Stone Soup Peer Critiques
:
1st & 3rd Prose with
Jim Dolan
2nd Tuesdays Poetry
with
Christopher Soden
7-9 PM
at Lucky Dog Books
(next door to The Garret)
___________________________________
CPE CREDIT NOW AVAILABLE!
Click here to learn about our programs
__________________________
Community partners include
Lucky Dog Books, the MAC, Highland Park Literary Festival, Dallas Institute of Humanities and Culture, Big Thought, SMU, Mayborn Literary Non-Fiction Conference,Arts & Letters Live / DMA, DISD, RISD, World Affairs Council, Poetry Society of Texas, PEN Texas, Carve Magazine, UNT, KERA, the Adolphus Hotel, DASN, Promise House,Trinity River Mission, Cancer Support Centers of North Texas, Vitruvian Park, Deep Vellum Press, and many others!


When you join The Writer's Garret,
you join a whole community
that values reading and writing.
Click here if you can't contribute money right now, but would like to donate time, home, or other goods and services to help The Garret.
The "Everything" Essentials
of SCREENWRITING
June 14 / June 15, 2:00-4:30 PM
TWO SEPARATE SECTIONS:
Screenplay Basics (Saturday)
Adapting Work to the Screen (Sunday)
Take separately or together
Saturday "Crafting Ideas into a Screenplay"
This Screenwriting Intensive begins by introducing the formal elements of story, screenplay structure, and how screenplays use conflict to "raise the stakes" while moving the story forward
Sunday
"Adapting Work for the Big Screen"
Source material is as varied as the experiences that capture our imagination. If you are already a writer, you may have an original work you would like to "convert" to the screen. Avid readers may have a favorite book, novella, poem, short story, or memoir that has captured your imagination, but never been adapted beyond the page. You will try your hand at various adaptation techniques from a variety of sources.
__________________________________________________
For over 20 years,
ELLEN MYERS FONTANA
(a.k.a. Erwin) has been a Hollywood producer, screenwriter, developer, consultant,
and more
, widely working in the motion picture industry on many feature film and television projects. Most recently, Ellen completed the adaptation of
Shallows
,
Tim Winton's
award-winning novel,
which has been slated for production in 2016. In 2011, Ellen collaborated with Winton to adapt his best-selling novel,Cloudstree

t

(2011), into a 6-hour mini-series, which was nominated for an AACTA award for Best Screenplay in Television. The published book, "Cloudstreet: the Screenplay," by Tim Winton and Ellen Fontana (Penguin), was awarded the 2011 Western Australian Premier's Book Prize, Scripts Award. You can view the official trailer for Cloudstreet here.
___________________________________________________
NOTE:
THESE SECTIONS CAN BE TAKEN TOGETHER OR SEPARATELY
___________________________________________________
BOTH as a SINGLE Course
Members -- $155

Non-Members -- $260
Each SECTION
Members -- $85

Non-Members -- $135
Learn more and register
here.
______________________________________________________
Last Chance for Early Bird Discounts!
Three new courses coming to you from acclaimed writers!
Last Writes of Spring
June 21-22
___________________________________________________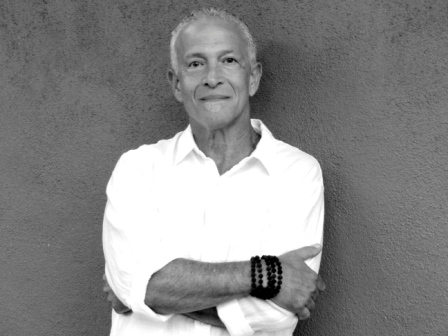 Postcard Poetry with Ralph Angel
Saturday, June 21, 2014
10 AM - 5 PM (lunch break from 12 PM - 1 PM)
Vitruvian Park
From Texas to Timbuktu, from country solitude to city vistas, how is the spirit of "I'll take you there" important to your writing? Through in-class exercises, sharing of student pieces, and discussion of insights by writers and poets who have traveled far and wide, this lively, one-day workshop is designed to bolster your ability to recreate beloved landscapes and find your postcard stamp of individuality.
RALPH ANGEL's Exceptions and Melancholies: Poems 1986-2006 received the 2007 PEN USA Poetry Award, and his Neither World won the James Laughlin Award of The Academy of American Poets. In addition to five books of poetry, he also has published an award-winning translation of the Federico García Lorca collection,Poema del cante jondo / Poem of the Deep Song. Angel is the recipient of numerous honors, including a gift from the Elgin Cox Trust, a Pushcart Prize, a Gertrude Stein Award, the Willis Barnstone Poetry Translation Prize, a Fulbright Foundation fellowship and the Bess Hokin Award of the Modern Poetry Association. He lives in Los Angeles, and is Edith R. White Distinguished Professor at the University of Redlands, and a member of the MFA in Writing faculty at Vermont College of Fine Arts.
TAKE THIS ALONG WITH WILLIAM WENTHE'S SUNDAY CLASS
AND SAVE $50! See below.
___________________________________________________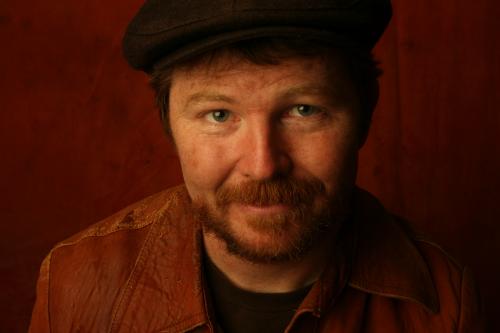 Inside Out: Structuring Dramatic Action
with Owen Egerton
Saturday, June 21, 2014
1-4 PM
The Writer's Garret
Action is an essential element of a well-written screenplay, but it's much more difficult to capture moments of action in prose writing. How do you tackle writing scenes that don't have the visual advantage of film, but are just as impactful?
One might consider that the most apparent difference between screenwriting and fiction-writing is scope. Films are external, fiction is internal. Screenplays are stories told with image, action, and dialogue. Novels and short stories use thought, memory (not just flashbacks, but the strange dream-logic connections of memory).

Learn more or register here.
__________________________________________________
OWEN EGERTON is the author of short story collection How Best to Avoid Dying and the novel The Book of Harold, which is currently in development as a television series with Warner Bros. Television. His novel Everyone Says That at the End of the World is due out this April. He's also written screenplays for Fox, Warner Brothers and Disney studios and the one-man play The Other Side of Sleep. Egerton is one of the talents behind the Alamo Drafthouse's Sinus Show and Master Pancake Theater. In 2012 he was voted Austin's favorite writer. Last year he taught a workshop at The Garret, and several workshop veterans called it one of the "best" short course they'd taken at The Garret.
______________________________________________________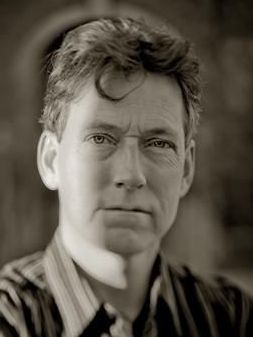 The Poem as DISCOVERY
with William Wenthe
Sunday, June 22, 2014
3 PM - 5 PM
Vitruvian Park
"No surprise for the writer, no surprise for the reader," wrote Robert Frost. But what does Frost mean by this? Let's look at actual poems-poems of yours, and of others-and see how we might be taken by surprise. This is the skill, rarely taught in workshop or manual, that so often makes the difference for a poem's success.
We'll consider the poem-writing it and reading it-as a process of discovery. Almost never do we write a good poem in one session-the good poem is a product of revision, of re-seeing: which is itself a process of discovery for the writer. But how do we know what to look for? Clues, maybe even answers, can be found in finished poems. We'll look at some published poems by acknowledged masters to see how the poem enacts what Frost calls "a series of revelations." Our aim is to craft poems in such a way as to embody that sense of discovery within the poem itself, to move the poem from a statement to a surprise.
William Wenthe 's third book of poetry, Words Before Dawn, has just been released by LSU Press; his other books are Not Till We Are Lost (LSU Press) and Birds of Hoboken (Orchises Press). His poems and critical essays have appeared in journals and websites including Poetry, Paris Review, Georgia Review, Tin House, Kenyon Review, Poetry Daily; and he has received fellowships from the NEA, the Texas Commission on the Arts, and Pushcart Prizes. Born and raised in New Jersey, he teaches poetry at Texas Tech University
Learn more or register here!
For special bundle of both Ralph and William's workshop for only $95 TOTAL, use code "SPRING" (all caps, no quotation marks).
______________________________________________________
IN JULY:
Want to learn about publishing from expert, Joe Milazzo?

Three-hour course Saturday, July 19, from 12:30-4:30
at The Garret