---
---
Team Up Challenge Students Surprised at School with Father's Homecoming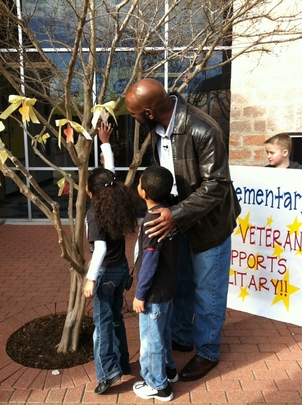 Lieutenant Commander Ken Williams left for Afghanistan in January 2011. From that day forward, he was planning how to surprise his two children, Bishop and Zehr, with his homecoming. Both Bishop (2nd grade) and Zehr (Kindergarten) are members of the "We Serve Too" club, a semi-finalist in the Team Up Challenge that provides support for children with family members in active duty with the military.
On Friday, January 13, 2012, "We Serve Too" thought that Bishop and Zehr were going to speak to the school about the toy drive the club is hosting for children in Afghanistan. They were excited when the Coyote came out to help them announce the drive.
Then, the Coyote covered their eyes and Lieutenant Commander Williams knelt in front of his children for the first time in 12 months. After a tearful reunion, the family went outside to take the Lieutenant Commander's ribbon off the yellow ribbon tree.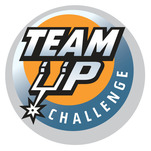 ---


Rampage Team Up with Harlandale High School at the Animal Defense League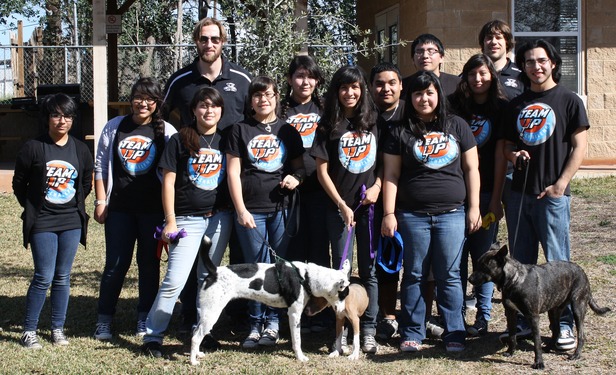 San Antonio Rampage players Tyson Strachan and Bracken Kearns partnered with our Team Up Challenge semi-finalists, Harlandale High School PAWS Club at the Animal Defense League on Tuesday.
There, the players and students walked and bathed dogs in the shelter. The PAWS club is working to educate their peers and community on responsible pet ownership to combat the overpopulation of stray animals in San Antonio.
To learn more about the Team Up Challenge and how you can help, visit teamupchallenge.com
---
SAISD Wheatley Middle School starts InspireU with Spurs Sports & Entertainment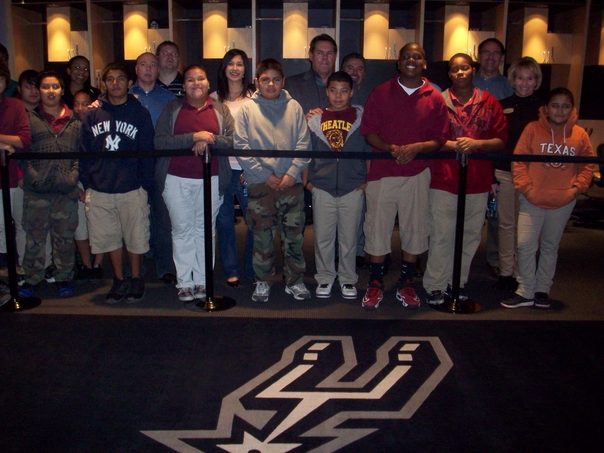 The Spurs family has always been generous and given back to the community. One way our staff can make a lasting impact is through InspireU, a workplace mentoring program facilitated through Big Brothers Big Sisters, the Greater Chamber of Commerce, and the Mayor's office. Through this program, Spurs Sports & Entertainment staff have been paired with seventh grade students from our neighboring Wheatley Middle School.
Each month, the pairs share a lunch hour together at the AT&T Center getting to know each other and building lasting relationships. The "Bigs" also make supplemental visits to Wheatley to hang out with their "Littles."


---
San Antonio Spurs Wheelchair Basketball Team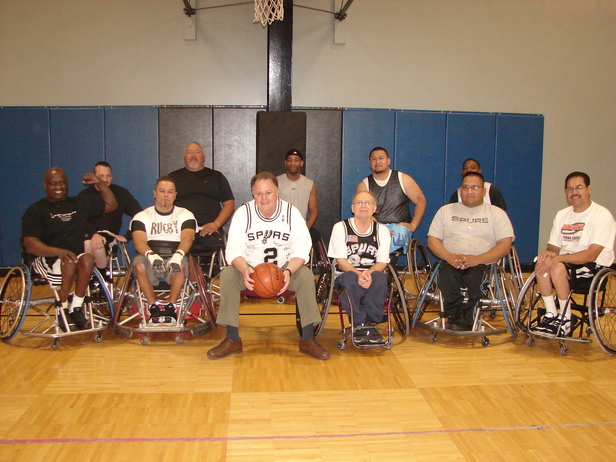 The San Antonio Spurs Wheelchair Basketball team is a member of the National Wheelchair Basketball Association which was formed in 1948, one season after the formation of the NBA. The team competes throughout Texas and the U.S. and functions as a physical and emotional rehabilitation source. The team, comprised of individuals ages 15 to 55, is a nonprofit organization, and their funding comes from individual and corporate supporters including Silver & Black Give Back.
With a few modifications, wheelchair basketball abides by the same rules as the NBA game, including the court size, basket height and lane violations in the key area. A player is allowed two pushes of the wheelchair and must dribble the basketball at least one time before passing or shooting.
---
---


---
To invest in the Team Up Challenge and our Youth Sports Programs, please click the button below:

---