Be Part of Something

the Size of Texas!
Did you you know there are over 70,000 nonprofits in Texas?

Did you know TX nonprofits employ over 350,000 workers?

Did you know TX nonprofits employ more than 6 times the employment of the oil & gas industry?
TANO is quickly building the largest nonprofit state association in the nation to give Texas nonprofits a greater voice in Washington and Austin. Only by partnering together can we leverage the power of the nonprofit community!
Step 1 - Pass this TANOgram on to other nonprofits leaders and encourage them to subscribe to keep up with the latest nonprofit news! It's FREE!
Join Our List

Subscription to TANOgram is complimentary to anyone interested in the nonprofit sector. Receiving TANOgram is not an indication of TANO membership.



Welcome TANO New and Renewing Members!


Mind Science Foundation
NAMI Metropolitan Houston Nelson Rusche Foundation Personal Expressions Retreat Valley Primary Care Network Del Valle Community Coalition (DVCC)
Spirit Reins Inc. St Ignatius Martyr Catholic Church Williamson County Community Coordinated Child CAre South Texas Symphony Association Food Care Center

TANO Member Benefits



Did you know that TANO provides accounting and other professional services to its members?

TANO has a passionate team of experts committed to helping our clients with bookkeeping, accounting and tax work as well as board development and strategic planning, grant-writing, HR and other areas.

Contact gavin@tano.org to take advantage of this valuable service to our members. For more information, go to http://tano.org/tanoc3-consulting/



Review all TANO Member Benefits
TANO Service Directory
Strategic Solutions Group
Anne Pritchard Grady
(512) 821-1111
Have you ever hired someone who didn't meet your expectations? Do you struggle with creating and maintaining a culture of accountability? Do you wish that your staff and leaders would communicate more and share the same vision? We can help. Strategic Solutions Group works with non-profits to maximize performance through organizational development. We provide a proven strategy for hiring, developing, and retaining "A Players". Go to www.strategicsolutionsgrp.com for more information.

Search the TANO Service Directory
| | |
| --- | --- |
| July 25, 2010 | Vol. 3 Issue #27 |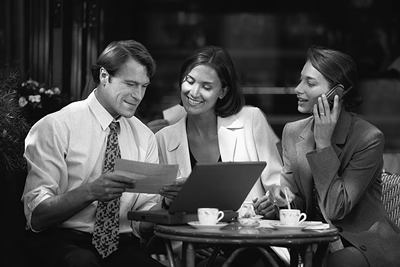 NEWS YOU CAN USE!

National Nonprofit Spotlight: Five Worst Government Contracting Abuses -The National Council of Nonprofits is conducting wide-reaching research into the many ways state governments are making it difficult for nonprofits to deliver high-quality services in local communities. We have identified the following practices as among the worst abuses discovered - so far: - Read More!


Texas Nonprofit Summit - Join 600 nonprofit professionals, funders and community leaders from across the state for the first-ever Texas Nonprofit Summit. The event combines the Governor's Nonprofit Leadership Conference and the Greenlights Crossroads Conference into one exciting nonprofit management conference! Held in Austin on September 23 - 24, 2010, the Texas Nonprofit Summit will feature keynote addresses by Dan Pallotta, a nonprofit innovation leader and author of Uncharitable: How Restraints on Nonprofits Undermine Their Potential, Vinay Bhagat, Founder and Chief Strategy Officer of Convio, Inc., and Linda Crompton, President and CEO of BoardSource, and 24 breakout sessions on a variety of nonprofit management topics, including fundraising, boards, marketing, technology, ethics, financial management, strategic planning and more.
Registration is just $185 per person (or $165 for OneStar grantees and Greenlights members). Register today!


TANO EVENTS
CAUTION: Contents HOT! Don't Get Burned by Employment-Related Risks!
Date: August 12 Location: Your office!
QuickBooks For Nonprofit Success!
Date: August 23 - August 25 Location: Pharr in Rio Grande Valley
The Four R's of Volunteer Management: Recruitment, Recognition, Retention = Revenue!
Date:
August 23
Location:
Pharr in Rio Grande Valley
View Details
Complimentary Workshop! Smooth Event Logistics for Better Bidding: Maximizing Live Auctions
Date:
August 24
Location:
Pharr in Rio Grande Valley
View Details
Finding Leaders Within Your Nonprofit
Date:

August 25

Location:

Pharr in Rio Grande Valley


View Details

The Basics of Grants & Sustainability Workshops in Austin
Date:

August 27

Location:

Austin
Complimentary Webinar! TANO Membership Webinar
Date:

August 31

Location:

Your office!
NONPROFIT SECTOR NEWS